Roll Off Dumpster Rental Prices
Find dumpster services in your area

What's the Average Cost of a Roll Off Dumpster?
The average cost of a dumpster rental nationwide is $485 with typical prices ranging between $244 to $928. Keep in mind that exact rates vary based on several factors, including location, dumpster size and debris type. The table below will give you an idea of what you can expect to pay by roll off dumpster size. For a more specific rate, give us a quick call or fill out our online quote form.
Need a quote for a permanent dumpster at your business? See our average commercial dumpster prices.
| Container | Average Price Range | Average Dumpster Cost |
| --- | --- | --- |
| | $244 - $531 | $391.02 |
| | $253 - $607 | $417.69 |
| | $268 - $657 | $461.37 |
| | $360 - $809 | $562.42 |
| | $396 - $928 | $635.47 |
Pricing varies by location. Enter your city or zip for local dumpster rental information:
Updated November 2021. Price ranges are calculated using rates paid by real customers working on a variety of projects over the previous year.
What Does a Construction Dumpster Rental Cost?
Average prices for construction dumpsters typically range from $285 - $1,068. These containers tend to cost a bit more than residential bins due to the higher disposal fees associated with construction and demolition debris. This price covers all your basic rental expenses — delivery, pickup, local taxes, disposal fees and a covered weight allowance.
If you're a contractor, you'll also get a dedicated account team at no extra cost. We'll coordinate and manage waste removal details at all your jobsites, whether you work locally or nationwide. Click the button below to learn more.
Our Upfront Prices Save You More
You'll get one straightforward rate that combines delivery, pickup, taxes, disposal fees and a set weight allowance when you rent a roll off dumpster with us.
When comparing dumpster rental sizes and prices, you might find that other providers cover smaller weight limits for the same size container, or do not include all of the costs associated with their service in your initial quote. That means you may end up paying more down the line.
With us, the upfront price is what you pay — it's that easy.
1. Location
Dumpster rental prices depend on local fuel costs, area disposal fees and regional regulations around sorting and recycling. For example, container rentals on the East Coast or West Coast may be more expensive than in the Midwest, and a debris box in a big city may cost more than in a smaller town.
Here is a list of 20 cities across the country and the typical dumpster rental price ranges and average costs to give you an idea how prices vary based on location.
| City | Typical Price Range | Average Cost |
| --- | --- | --- |
| | $310 - $610 | $428.56 |
| | $274 - $715 | $415.90 |
| | $385 - $910 | $550.49 |
| | $355 - $699 | $453.20 |
| | $398 - $824 | $550.00 |
| | $355 - $673 | $463.74 |
| | $315 - $580 | $421.57 |
| | $260 – $595 | $394.00 |
| | $295 - $674 | $475.55 |
| | $305 - $827 | $510.40 |
| | $325 - $806 | $437.17 |
| | $507 - $971 | $704.06 |
| | $341 - $907 | $507.40 |
| | $299 - $605 | $404.39 |
| | $290 - $700 | $458.72 |
| | $312 - $652 | $451.57 |
| | $265 - $725 | $397.99 |
| | $339 - $880 | $537.49 |
| | $363 - $852 | $594.40 |
| | $325 - $775 | $476.48 |
Price ranges were calculated in November 2021 based on rates paid over the previous year by real customers working on a variety of projects. Ranges are subject to change over time and exact quotes may differ based on the factors discussed on this page.
Find dumpster service in your area
2. Debris Type
Disposal costs also vary based on what you're throwing out and the landfills or processing facilities in your area. Some materials, such as common household items, are widely accepted. Others, like construction materials, yard waste and heavy debris, are only allowed at specific facilities because they require special disposal methods. We'll get you up to speed on local regulations and prohibited items when you request a quote.
Here are some common debris types and materials we generally accept: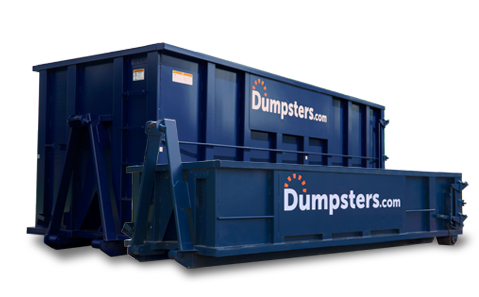 3. Size & Availability
Generally speaking, larger dumpsters tend to cost more because they accommodate more debris. That's where we come in. To ensure you get the right size for your needs and don't pay for unused space, our experts will collect the details of your project and help you choose the right roll off dumpster for the task at hand.
Container availability varies throughout the year due to demand, which may cause prices to fluctuate. For example, demand for dumpsters is usually highest in the summer months. Extreme weather such as hurricanes, tornadoes or severe snowstorms can also impact our inventory, which could affect prices.
4. Rental Period
The length of time you have the temporary dumpster also factors into your cost. Standard rental periods are generally 7-10 days, but this may vary by location. If you need to hang on to your container a bit longer, let us know and you'll receive a low daily rate for each additional day. If you're planning a long-term project, please ask about our ongoing roll off rental services when you call.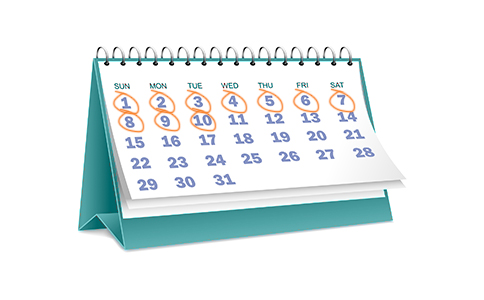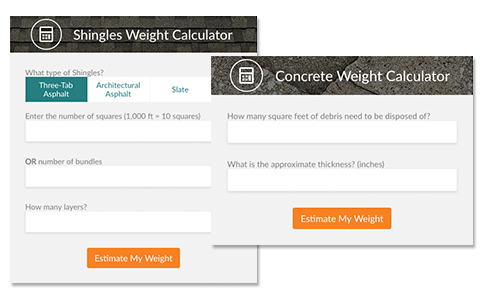 5. Weight
Landfill disposal charges are primarily based on the total weight of your materials: the heavier the dumpster, the more it costs to dispose of the contents. Our bundled rates include a set weight limit for your rental, so you won't need to know exactly how heavy your trash is when you place your order.
If you're not sure how much your debris will weigh, our dumpster rental specialists can help. We'll ask about your project to estimate the weight allowance you'll need. If you end up with a bit more debris than expected, we'll charge a low, pro-rated fee for any tonnage above the allowance so you can get rid of the extra for a fair price.
Try our weight calculators to find the tonnage you need.
It's against the law for our drivers to haul dumpsters weighing more than ten tons on the road. So, if you end up with a lot more debris than expected, we may need to send a second dumpster to offload the extra debris.
6. Facility Fees
Disposal facilities can charge a variety of extra costs, from standard taxes to other fees assessed by the landfill. We make sure to include all these costs in your quoted price so you don't get a surprise charge down the road.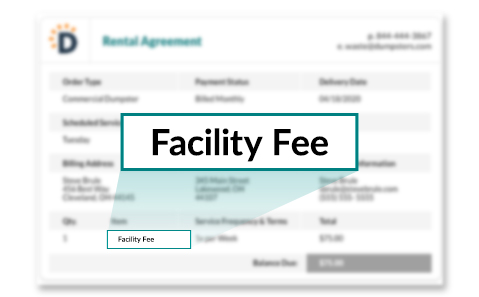 Can Anything Else Affect the Cost of a Dumpster Rental?
There are a few scenarios that can result in an additional fee. To avoid surprises, our team will fully review the terms and conditions of your rental agreement to help you understand these charges and how to avoid them.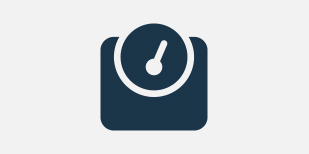 Exceeding Weight Capacity
If you toss more than the tonnage you were quoted, we charge a pro-rated overage fee per ton. This fee is a cost-effective way to make sure you get rid of everything at once.
Missing Delivery or Pickup
We charge a trip fee if the driver can't complete service due to obstacles such as a car in the driveway. Please be sure to prepare for delivery and pickup by clearing the area.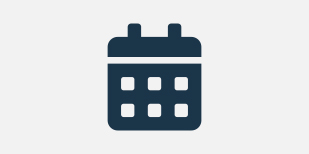 Extending the Rental Period
If you end up needing more time to finish your project, we're flexible — we can usually extend the rental period for a low daily rate. Just let us know so we can plan accordingly.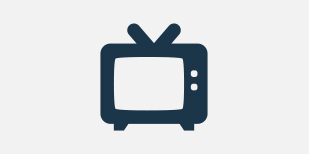 Disposing of Special Items
In some locations, items like appliances or electronics may require special handling, resulting in an added fee. Keep in mind that this usually applies to any disposal method, not just dumpsters.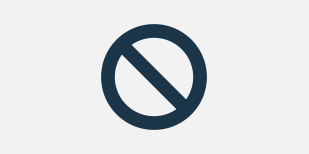 Tossing Prohibited Items
If your dumpster contains prohibited items when it's emptied, the landfill will charge us and we'll pass that fee to you. Our team reviews prohibited items with you when you place your order.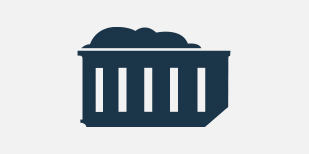 Surpassing Bin Capacity
Our containers hold a lot, but it's against the law to drive with objects above the fill line or hanging over the sides. You may need to rent another dumpster for extra items so we can haul the debris away.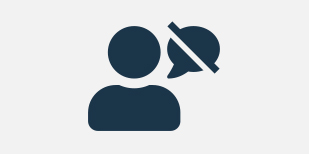 Waiting to Cancel an Order
We get it. Plans change — but please let us know as soon as possible if you won't need a dumpster. It helps us plan routes and schedule other customers.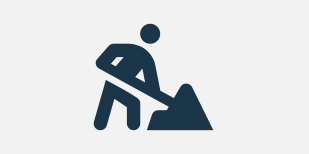 Digging Out Debris
If your debris gets stuck in the dumpster — whether it's frozen inside or jammed too tightly — the landfill may charge to physically remove it.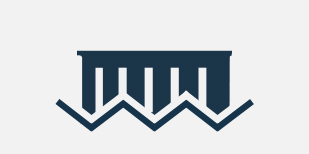 Extracting a Dumpster
If the dumpster is placed in the grass or dirt, the weight of the debris may cause it to sink into the ground. If that happens, we have to charge you to pull it out.
Don't Forget the Permit
Another common fee associated with renting a dumpster is obtaining a permit. If you'd like the container placed in a public right-of-way, such as the street or sidewalk, you'll likely need a permit from your local government. In some cities, we can handle this for you and include the cost in your rental price. However, depending on the rules in your area, you may need to submit the permit application and pay the fee yourself.
Don't worry — when you call, we'll let you know if you need a permit and help you find out how to obtain one if we can't do it on your behalf.
Roll Off Dumpster Pricing FAQs
How much does a roll off dumpster cost?
The average price for a roll off dumpster ranges from $244 - $928. The final cost depends on your location, the size rented and the type of debris you're tossing.
How does dumpster pricing work?
The bulk of your rental price comes from the size you rent and the weight of the materials you're tossing. Additional factors such as distance to the landfill, local taxes, the length of your rental period, material disposal costs and special handling fees will contribute to the final quoted price. These factors will differ by location, so prices may vary depending on the city where you need service.
With us, you don't need to worry about any of these costs being tacked on at the end. We include all of these in a single, all-inclusive rate. You can either call for a quote or request an instant quote online.
What's included in the cost of a dumpster?
All of our dumpster rentals come with upfront prices that bundle the costs of delivery, pickup, local taxes, a rental period and a set weight allowance.
How much does it cost to rent a dumpster for a day?
Whether you need the container for one day or a week, you'll get a price that includes a flexible rental period so you can clean up on your schedule at a straightforward cost. Our 20 yard is the most popular and averages $417.69. If you need the dumpster longer than the timeframe specified in your agreement, you would be charged a low daily rate for each additional day.
How much does a small dumpster cost?
The 10 yard roll off dumpster is the smallest bin available in most cities and typically costs between $244-$531. The exact price is determined by your location and debris type. 10 yard dumpster rentals are great for household cleanouts, small renovation projects and yard waste.
How much does a big dumpster cost?
Our largest container in most areas, the 40 yard dumpster, typically costs between $396-$928 depending on your location and debris type. 40 yard bins work great for larger projects like tearing down a garage or cleaning and decluttering an entire home.