A Better Dumpster Rental Experience

Rent the Right Dumpster for You
What Do Customers Think of Our Dumpster Service?
"Working with Dumpsters.com was a breath of fresh air – the customer service was first class. In addition to generously donating two dumpsters for our event, they went above and beyond to make sure our needs were met. Communication is crucial in ensuring this event goes smoothly and they handled our needs with the utmost professionalism. Thank you Dumpsters.com!"
Heather Cockram, Corporate Relations Coordinator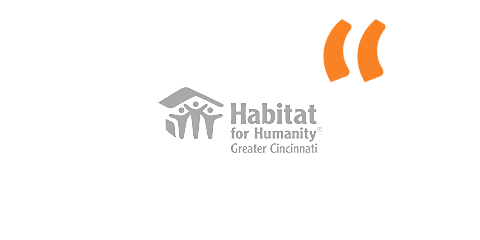 What Type of Container Do You Need for Your Trash?
We're here to make the dumpster rental process as straightforward as it should be. Our friendly team will help you choose between our roll off and front load container options based on your debris. Give us a call and we'll get you set up with the right dumpster size today.
Temporary Containers for Project Debris
Need a dumpster to clean up after your job? Professionals and DIYers alike use our roll off containers for bulky item disposal during cleanouts, debris removal during remodels and demolitions, yard waste disposal during landscaping jobs and other needs.
What Size Do You Need?
From our smallest 10 yard bin for heavy debris or job sites with little cleanup to our largest 40 yard dumpster for entire home cleanouts or flipping a house, we have a cleanup solution for you.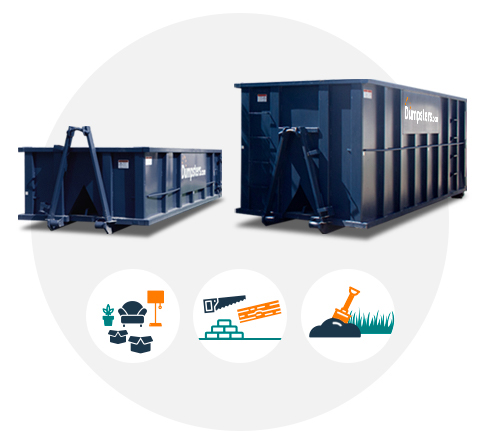 Do you need dumpsters for multiple job sites?
Once you're set up with our team, you'll have a single point of contact to schedule all of your dumpster requests nationwide.
Call 877-778-8440 to speak to an account representative.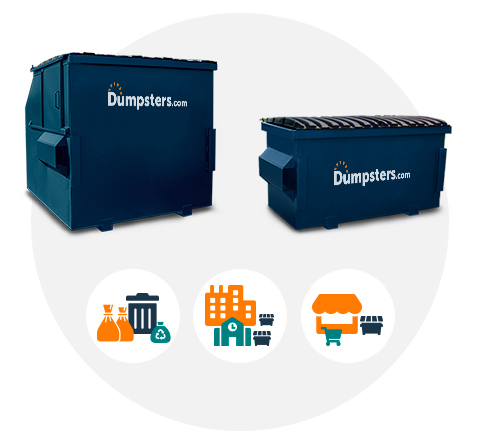 Commercial Bins for Everyday Waste
Our front load garbage dumpsters are available on a long-term basis for general trash, food waste and packaging materials from your organization. We'll tailor our service to your unique needs with flexible pickup schedules, the ability to rent multiple bins, and recycling and cardboard-only dumpster options.
What Size Do You Need?
Our team will help you choose the right front load bin for your business to keep operations running smoothly. From small 2 yard dumpsters to larger 8 yard containers, we make it easy to find the right fit.
We Deliver Dumpsters in Over 250 Cities Nationwide
Exact dumpster rental prices depend on your location. Check this list of common markets or use our zip finder to see what we offer near you.
See What Other Customers Have to Say
Service was excellent and persons were…
Service was excellent and persons were available to answer questions
Fast delivery
Fast delivery, great price A little odd to have to call them to pick up when time is up or fees added. Why don't they pick up at designated time and you call if you need extra. Just added a deadline I didn't need to keep up with in order to make the call
Prompt. responsive and professional service
They responded quickly to my request for price quote and prices were reasonable and within the market range. Once I decided to use them, they sent a contract to me by email clearly explaining the terms of service. Delivery was prompt and pickup was a breeze to schedule via email, text or website. The entire experience went very well and I would not hesitate to recommend Dumpsters.com.
Want to Learn More?
From learning how to rent a dumpster to tips on keeping others from using your bin, find out about the dumpster rental process.
Curious how much your concrete weighs? Not sure if you can toss that in a bin? Learn more to decide which dumpster you need.
Our team keeps you updated on the latest construction trends, home improvement projects and waste industry news.
We Want You to Join Our Team
Our business is growing. Find out how you can work with us to expand your hauling operations or be part of our team.
Become a Hauler Partner
Start working with us to expand your hauling operations.
Partnership Details
Work at Our Headquarters
Apply for a rewarding career at our fast-growing company.
View Open Positions